Farooq Mustafa is the twelfth boss in Frontline Commando. He is owner off a human traffic ring  and financer of the Khan's family. In combat he fight in a helicopter with a very high endurance.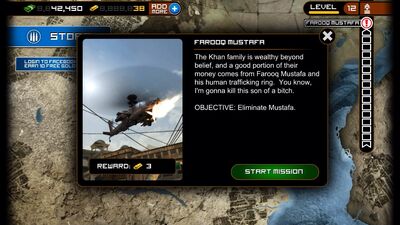 Strategy
Edit
Strategy is the same as any other previous helicopter bosses except he has more life, making him a hard target. Launchers like the frag 9 or Obliterdeath are useful.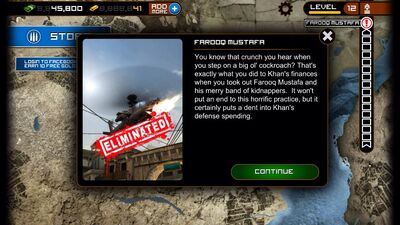 Ad blocker interference detected!
Wikia is a free-to-use site that makes money from advertising. We have a modified experience for viewers using ad blockers

Wikia is not accessible if you've made further modifications. Remove the custom ad blocker rule(s) and the page will load as expected.